Get Content Ready for 2020

We know Content Marketing is essential to be seen online. But how do we write content, what do we write about, who will read it..?
About this Event
This 1/2 day workshop will teach you what content to create for your website, blog & social media in 2020 to get the attention you need online.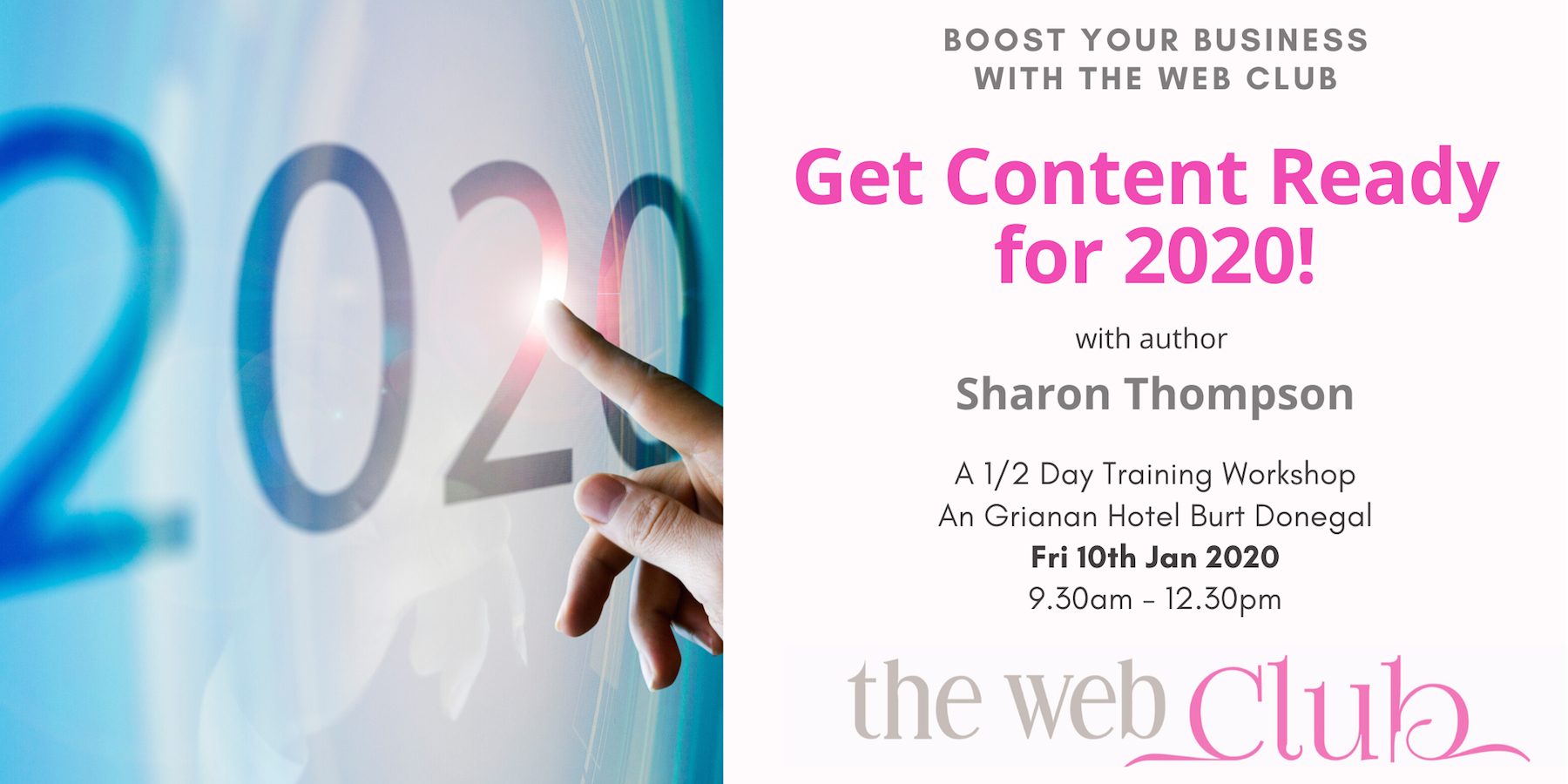 Why You Should Attend this Workshop:
You know you should be creating more content but don't know what to write or when to post it
You're always meaning to write a blog or social media post but just can't seem to get the time to do it
Your competitors are getting found on Google but your website is nowhere to be seen?
You're confused about what to write, how to write and just a little bit scared of that blank screen in front of you?!
If you identify with any of the list above, then this is the reason you should attend the workshop. Let's get you moving from stuck to getting it done for 2020!.
What You Will Learn:
What to write about
How to plan, structure & create content – headlines, blogs and compelling messages
How to use content to get found ahead of your competitors on Google
How to get noticed on social media channels such as LinkedIn, Facebook & Twitter
How to write articles that appeal to your ideal customers, and get you noticed as the best in your business.
How to create a content calendar
What You Will Leave With:
A completed workbook, ready to implement your learnings
A clear understanding of how to plan, structure and create content that appeals to your target audience
Your Content Plan for 2020
Who is this Workshop for?
This event is for entrepreneurs and business people who need to market their business!
It's ideal for any of the following or similar business types:
Professional Services
Business Consultants
Life or Personal Development Coaches
Health & Wellness Professionals
Design & Craft Makers
Interior Designers
Branding or Creative Media Professionals
Virtual Assistant
***********************************************************************************************
Sharon Thompson
Author of number one bestsellers, The Abandoned & The Healer, Sharon Thompson is the founder of Indulgeinwriting and co-founder of #Writerswise a trending Tweet-chat featuring published authors and guest-hosts.
She hosts a weekly online radio show on the Canadian based radio station Keltic Radio called #ThisandThat featuring writer interviews and podcasts.
Sharon also contributes to indulgeme.ie and donegalwoman.ie, has short stories published online and writes for leading websites.
Patricia Greene has 20 years experience in web design and SEO via her website & online marketing business.
Patricia founded The Web Club to support women in business to grow their business via digital marketing strategies and techniques. She is passionate about supporting women and is an active advocate and supporter of women in business networks throughout Ireland. She is recent past chair of Women in Enterprise.
The Web Club provides on and off line meet-ups for learning, sharing and growing your business.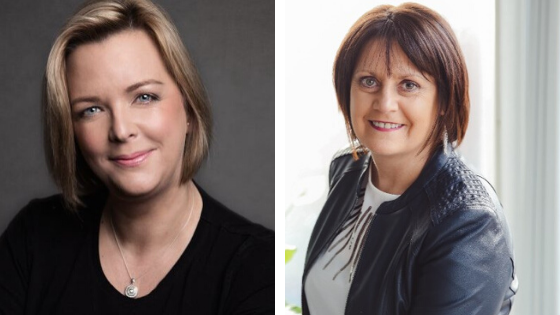 Previous Workshop Attendees
"I attended …packed full of invaluable SEO information,.. explained each strategy succinctly, answered questions throughout, and took the time to make sure that everyone was clear on each point. I was able to implement the strategies immediately and have been really impressed with the results!'
"It was very informative, fun and explained in a way that non techie people like myself can understand. Thanks Patricia, would highly recommend this workshop to others."
"I would recommend this workshop because it has clear steps to take to achieve a better website"
http://www.thewebclub.ie/wp-content/uploads/2016/07/website-deal-july-16.jpg
667
1000
kevin
http://www.thewebclub.ie/wp-content/uploads/2016/06/web-logo-1.png
kevin
2020-01-06 13:05:42
2020-01-14 16:36:52
Get Content Ready for 2020